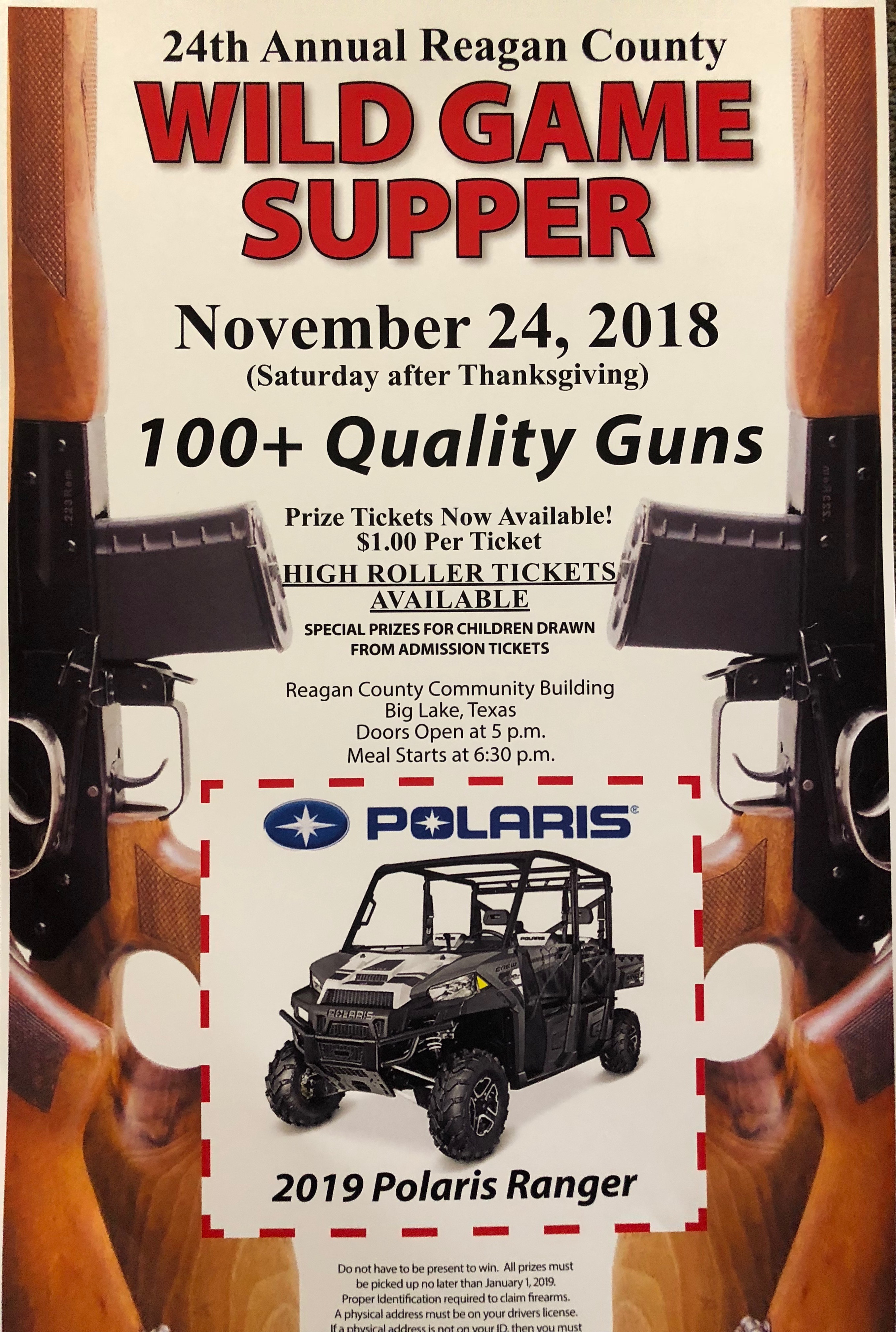 Make plans to attend the
Wild Game Supper
on
November 24, 2018
For more information, please contact the Chamber at 325-884-2980.
Tickets available at the Chamber Office at 120 N. Main in Big Lake, TX.
Additional Ticket Locations are:
Big Lake Bank
1300 E. Second St.
Big Lake, TX 76932
Tater's Liquor House
470 S. State Hwy. 137
Big Lake, TX 76932
You may also purchase tickets from Wild Game Supper Board Members.
One of the prizes for this year is: